WORLDWIDE DIVING TAUCHSERVICE GmbH
Bahamas Liveaboard Diving Trips and Scuba Safaris with Worldwide Diving Tauchservice GmbH Freiburg
Our Top Liveaboard Diving Trips and Scuba Safaris Bahamas
Please check out our facebook page !
AVAILABLE LIVEABOARDS
Not decided yet ? Try our scuba diving trips and liveaboard dive safari database search by date and destination.
Liveaboards BAHAMAS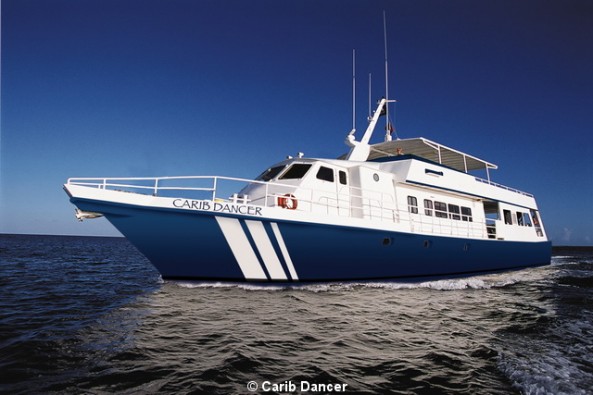 The LiveAboard Lifestyle has come to the Bahamas and the Out Islands! Throughout the week aboard the Carib Dancer - offering now Bahamas Liveaboard Cruises - an intimate 14-passenger monohull yacht. Bahamas Liveaboards guests will depart Nassau to explore the dramatic walls, lush coral reefs and exciting animal encounters of the Exuma Cays Land and Sea Park. This protected area is one of the world's most successful marine parks with an area of 176 square miles consisting of an array of more than 350 small islands and cays.
The crystal-clear tropical Atlantic pours over the deep cuts between the cays and constantly shifting sand bars. Waters are thick with coral reefs that are alive with every imaginable ocean critter from the living jewels - angelfish and butterfly fish - to the charismatic food-chain toppers like grouper and barracuda - right down to the tiniest living invertebrates. Night diving allows guests to experience an entirely different group of critters and bevy of behaviors not visible during the day.
The Bahamas and her Out Islands offer a distinct blend of international glamour and tropical ease. With direct flights from several major cities worldwide, it is an easy destination to join a Bahamas dive safari.
Liveaboard Dive Safaris BAHAMAS
Safari Boats BAHAMAS
Safari Boats Bahamas
(click the boat or its name for more info)



Carib Dancer