WORLDWIDE DIVING TAUCHSERVICE GmbH
Galapagos Ecuador Liveaboard Diving Trips and Scuba Safaris with Worldwide Diving Tauchservice GmbH Freiburg
Our Top Liveaboard Diving Trips and Scuba Safaris Galapagos Ecuador
Please check out our facebook page !
AVAILABLE LIVEABOARDS
Not decided yet ? Try our scuba diving trips and liveaboard dive safari database search by date and destination.
Liveaboards GALAPAGOS / ECUADOR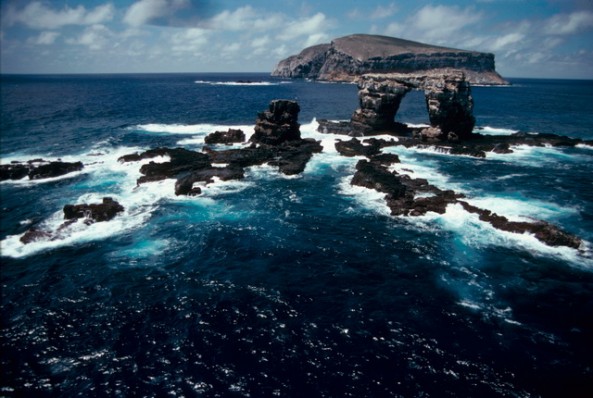 When you step off the plane in Galapagos you are entering a magical world. The wonders of Galapagos will unfold before your eyes during the Thursday to Thursday adventure. The onboard, multi-lingual guides will share their in-depth knowledge of these volcanic islands. Diving begins Friday and ends Wednesday morning. Three islands will be explored through land tours during the week. Snorkeling and bird watching excursions are also conducted between dives. Every Galapagos Aggressor I & II liveaboard cruise includes thrilling shark dives at remote Wolf and Darwin Islands. Beginner divers may find Galapagos liveaboard diving challenging. Thursday morning check-out is 8:00 a.m. No night diving is offered on this Galapagos Liveaboards. The Galapagos Aggressors operate out of San Cristobal year round. The port of departure does not affect the Galapagos liveaboard diving or land tour itinerary. The port of departure is determined by the Galapagos National Park.
Galapagos Liveaboard Seasons:
Many people ask what time of year is best to dive Galapagos. Both seasons are equally as good but following are the differences:
June - November: The water is cooler, 60-75F, 16-24C
Whale shark sightings are greater.
December - May: The water is warmer, clearer 70-86F, 21-30C
Larger schools of hammerhead sharks, manta rays and eagle rays are seen.
If you are interested in a 10 or 14 day Galapagos liveaboard cruise please contact us. This special Galapagos dive safaris are offered sometimes but are also booked very early.
Liveaboard Dive Safaris GALAPAGOS / ECUADOR
Safari Boats GALAPAGOS / ECUADOR
Additional Information
Galapagos Aggressor I - Review
Galapagos Aggressor I - Galapagos Liveaboard Dive Safaris - Review
PDF Download
Galapagos Aggressor II - Review
Galapagos Aggressor II - Galapagos Liveaboard Dive Safaris - Review
PDF Download