WORLDWIDE DIVING TAUCHSERVICE GmbH
Oman Liveaboard Diving Trips and Scuba Safaris with Worldwide Diving Tauchservice GmbH Freiburg
Our Top Liveaboard Diving Trips and Scuba Safaris Oman
Please check out our facebook page !
SCUBA SAFARI PLANNER
Not decided yet ? Try our scuba diving trips and liveaboard dive safari database search by date and destination.
Liveaboards OMAN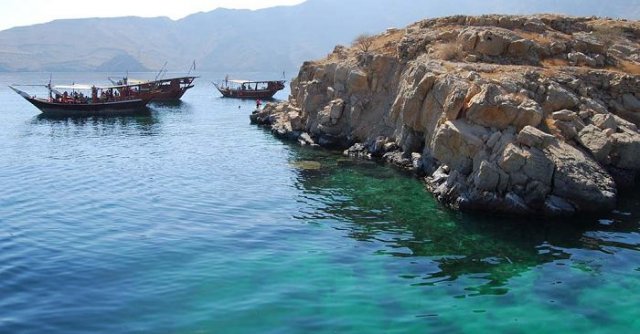 DIVE THE OMAN - far away from the usual dive crowds!
There are only some boats offering Oman liveaboard trips in this remote destination. We were amongst one of the first company who send our divers here - and now have some guest who enjoying Oman dive safaris again and again. There must be something special about Oman liveaboards.
Usually the few Oman liveaboard vessels having different schedules and itineraries; so there should not be many other divers around and you can enjoy your Oman dive safari.
As these trips were established just some years ago, there is still little knowledge of dive sites in Oman amongst the international dive community - more to be discovered..
Diving in Oman is diving also with some bigger stuff like whale sharks - if you are lucky.
Currents can be strong here - and visibility can be between 5 and 25 meters. We recommend that you have a minimum dive experience of 50 dives to feel comfortable - and so you should be able to enjoy this very special Oman liveaboard diving!
Liveaboard Dive Safaris OMAN