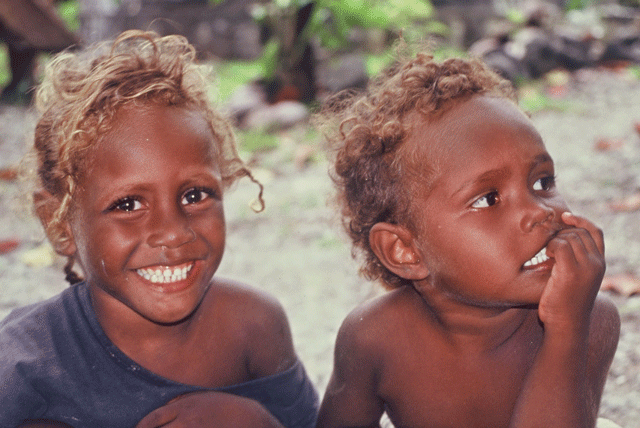 Solomon Islands is an island nation located in the southwest Pacific, 1,500 miles (2,400 km) west of Fiji and 1,200 miles (2,000 km) northeast of Australia.
Fiji, Brisbane/Australia oir Port Moresby/Papua-New Guinea give air travelers easy access to Honiara, the capital of the Solomon Islands - and from here start the most exciting liveaboard trips around the Somomons...

During world war II, there were some heavy battles near Guadalcanal - today several wrecks of this time make great dives.

The walls, reefs, pinnacles and coral gardens of Solomon Islands support an amazing variety and quantity of sea creatures. The varieties of fish are staggering. Within a few yards of each other, individually or in schools can be seen anemone fish, angel fish, butterfly fish, humphead parrot fish and other reef dwellers while just a short distance away schools of barracuda, big-eye trevally and other pelagics cruise in the blue waters.
Photographers love to find small and unusual critters during "muck dives". The amount and variety of sealife is astounding. Want to see your first pygmy seahorse? Here you can find them! And of course - out in the blue there is all the "big stuff" like sharks, baracudas,jacks, manta rays - so do not forget your wide angle back home!!
The Bilikiki fleet operates 2 dive liveaboards here - specially designed and fitted to pamper divers and give them a dive holiday of a lifetime.

These very special liveaboard trips of Worldwide Diving around the Solomon Islands depart and arrive Honiara (capital of the Solomons) - and visit usually Florida, Mary and Russel Islands.
There are 2 weeks liveaboard trips, too - and these even make it possible to dive Marovo Lagoon, worlds longest salt water lagoon in the southern hemisphere...

Your want some highlights for your logbook, not many other divers have?? - then come on a liveaboard trip with Worldwide Diving to the Solomon Islands...!